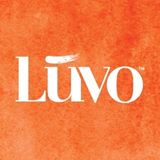 Project Overview
Luvo Kitchen is a food manufacturer on a mission to change the way people eat and transform the industry for the better offering customers frozen foods that delivers on taste and nutrition. As a young brand, Luvo needed to build awareness and equity of their brand.  
Results
The project had a two-fold objective: create awareness with consumers and reinforce confidence with their retailers in the competitive space of single serve frozen entrees, Teresa worked with the Luvo marketing team and creative agency to establish media strategy for the launch of their first national campaign
Campaign hit KPIs leading to a second campaign
Loved working with Teresa as we embarked on our first ever national marketing campaign at Luvo–given her excellent industry experience she was able to bring great insights to our strategy sessions. Planning sessions are a pleasure when you have great minds like Teresa's involved in the process!