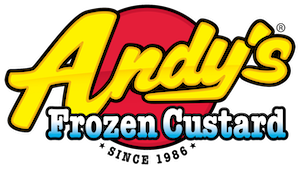 About
Andy's is a family owned $87M business operating 86 company- and franchised-owned locations across 14 states. I was retained in January 2019, to evaluate marketing activities including overall strategy and brand positioning for this legacy brand founded in 1986. A number of things immediately stood out: they were too invested in traditional media, marketing message had not evolved since the 1990's, the brand was marketed the same regardless of a new or mature market.
Results
We updated brand positioning highlighting key differentiators, simplified the marketing calendar, shifted media dollars to higher mix of digital, and restructured the marketing team. The results were immediate. 2019 ended positive with comp store sales at 2% overcoming negative YOY store comps. Other details. Planned a national ad fund budget to build credibility with franchisees, sourced new digital media partners, and fielded a market segmentation study to identify customer segments, attitudes, awareness and use occasions. Take home sales were non-existent which presented a great opportunity to drive additional revenue. I spearheaded a re-brand of the take home category including new packaging. Off premise sales are growing at an impressive pace currently trending at 5% of mix. 
Shifting media dollars away from traditional to digital channels in 2019 has fully enabled Andy's to be highly targeted and nimble keeping the brand top of mind during the COVID-19 crisis. Today store comps are double-digital positive despite the coronavirus.