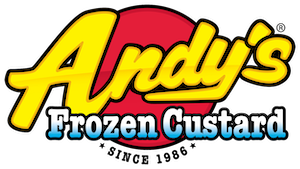 Project Overview
Andy's is a family owned business operating 95+ company- and franchised-owned locations across 14 states. The business was founded in 1986 with slow store expansion in core markets until 2015 when they entered into new franchise agreements and opened new stores in existing markets at aggressive clip. They were facing declining sales and no return on their marketing spending.  I was asked to evaluate all marketing activities including an overview of their team structure. Key things stood out. They were too heavily invested in traditional media given their market penetration, the marketing calendar had not evolved, and the brand was marketed the same regardless of a new or mature market.
Results
A lift in sales were almost immediate. Within 90 days, we identified a branding agency and updated the brand's positioning including the style guide, simplified the marketing calendar, shifted media dollars to higher mix of digital, and restructured the marketing team. 2019 ended positive with comp store sales at 2% overcoming negative YOY store comps. 2020 looks to end with double-digit sales growth despite COVID-19.
Teresa became part of their team as acting Head of Marketing through 2020. In that role she planned a national ad fund budget to build credibility with franchisees, sourced new digital media partners, fielded a market segmentation study to identify customer segments, attitudes, awareness and use occasions. Take home sales were non-existent which presented a great opportunity to drive additional revenue. With the launch of new off-premise category and product line-up sales are trending at an impressive pace currently trending at 5% of mix.